Sleep Management
DOWNLOAD this information here
It is common for children and young people with additional needs to have difficulties with sleep. Disrupted sleep can have an effect on those caring for them as well as others within the household. For the child themselves, the impact of interrupted or inadequate sleep can effect on their ability to engage with other activities, learn and develop among other things.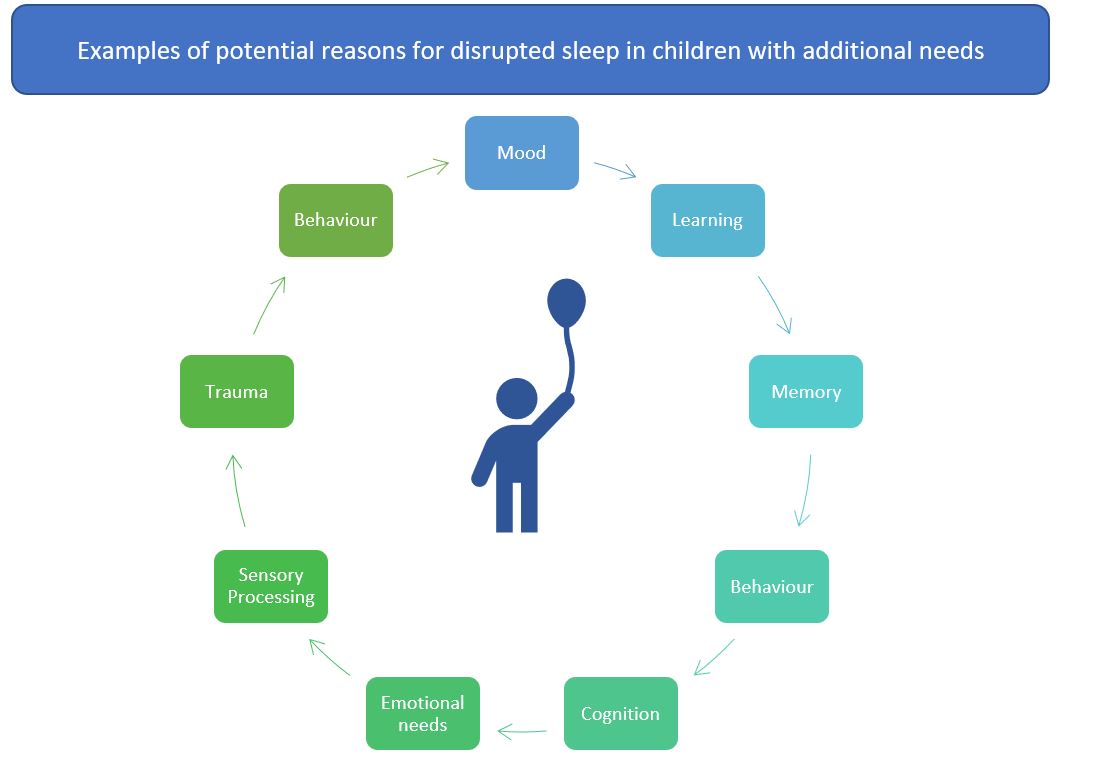 If you feel that there is specific physical problem which needs to be addressed such as that your child is in pain, impacted by their medication or has a specific condition which effects their sleep, please discuss this with your child's GP or Paediatrician.
Some general advice for sleep management can be termed as 'sleep hygiene' this advice involves looking at the child's routine, bedtime foods and drinks, exercise, bedtimes and wake times, bedroom environment, sleep associations, screen time. 
You can find out more about sleep hygiene as well as advice on specific sleep problems at www.cerebra.org.uk Cerebra have produced a thorough guide on sleep for parents alongside other sleep related resources, they also offer virtual sleep seminars where you can find further information. 
Scope also provide some helpful resources on managing your child's sleep and this can be found at www.scope.org.uk. 
Alongside seeking the advice of your GP and other sleep guides, understanding your child's sleep can be the first step in finding solutions, they can also be invaluable to visiting professionals in helping you and your child.

This process will help you to understand more about your child's sleep and identify which techniques will be best placed to manage them. 
Please talk to us about your child's sleep needs as we may be able to provide further advice, support or signposting to services.
Important Links
Contact
DUTY & ADVICE LINE – 0121 303 3865