About home to school transport
The Home to School Transport service is run by hundreds of dedicated people who want to deliver the best and safest service possible, for some of the city's most vulnerable children and young people.  We are going to profile some of our teams in the coming weeks, so that you can get a flavour of the work they do to keep children safe and happy on their school journeys.
Meet the Compliance Team
Keeping children safe on their school journeys
In September 2020 Birmingham City Council introduced a new compliance team to help ensure that the highest standards are being met on Home to School Transport around the city.  That means that we make sure that each and every day, Home to School Transport is clean, safe and passenger needs are being cared for in the best way possible to make sure this City's children get off to the best start each and every school day.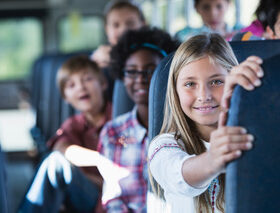 Sarah Norman, Compliance Officer says,'Home to school transport is a significant part of a young persons school day. If school transport is disrupted for any reason this can dramatically affect the learning journey, that then leads to having a significant impact on teachers, guardians and the young persons themselves. I love in working with schools, operators, drivers and guides to ensure we do everything we can to make that journey as efficient, safe and enjoyable as possible for our young people.'
Route Checks – Safeguarding is at the heart of all we do.  We carry out regular route inspections often visiting school sites in the morning and afternoon to check things like the transport is clean, staff are displaying their badges correctly, safety equipment is present and in good working order, vehicle licences are up to date and any information that a driver or guide may need about a passenger is safely on the vehicle for any medical needs or to help passengers who may need coping strategies.  We have a very strong relationship with both schools and operators keeping the wheels moving to offer the best service possible to our families.
Vehicle Checks – Mechanical checks are also regularly carried out on all vehicles that operate on BCC Home to School routes with to ensure that the vehicles are mechanically safe and roadworthy.  We talk to drivers and schools about the best place to park safely and carry out regular risk assessments with schools and transport operators.  We are in daily touch with our operators, often conducting performance reviews to address any issues quickly, offering safety equipment training to theirs and all guides.
Audit Checks – Behind the scenes we carry out a lot of background checks on licences, DBS clearance (to make sure all staff are fit and safe to work with children), policies and driver training.  These checks are just a few of the many that we carry out as part of in depth audit on all operators on a 6 monthly basis.
Safeguarding and DBS checks – All drivers and guides must go through an approval process to be able to work on Home to School transport route within Birmingham. The compliance team is responsible for approving all driver and operator guides. This approval process includes ensuring that all persons have a valid enhanced DBS certificate. Only once a person is approved by the compliance team then the person can be issued with a BCC ID badge.  Make sure your driver and guide have one before your child boards any transport.
Jay Shimano, Compliance Officer adds, 'We work with some of the city's most vulnerable children, and it's very rewarding to make sure that these children and young people are safe, happy and cared for on their school journeys.  Happy children learn better, and this is what we strive for.'
Meet the Team
Jay Shimano – Compliance Officer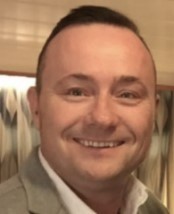 Jay has over 20 years' experience of working within road transport regulations and compliance; 17 years of this was spent working for the Freight Transport Association, where he regularly conducted transport related activities such as Inspections and Compliance Reviews. Jay is also a fully trained transport Auditor and Risk Assessor with extensive knowledge in transport regulations, and operational management.
Sarah Norman – Compliance Officer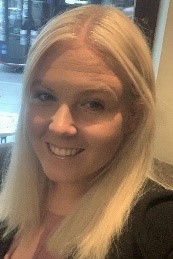 Sarah has 7 years' experience working for another  local authority within the home to school transport gathering experience in all aspects of home to school transport; including safeguarding, route planning, contract management, compliance checks, training of drivers and guides and student risk assessments.  Sarah is also a qualified teacher with over 5 years' experience of teaching in  secondary and special school settings.
Babita Nandi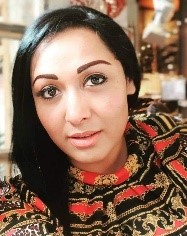 Babita has years of experience working within projects to help streamline workflows and monitor both financial and customer data for public and FTSE 100 companies. Her expertise lies in providing insight from this data whilst maintaining confidentiality, assessing and identifying risk. Babita is passionate about making processes efficient and working with integrity to meet the demands of the service.
Fiona Brown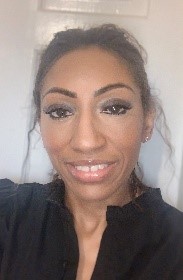 Fiona has experience of working within many different aspects of the public sector including experience in Social Care, Administration, Medical, Customer Services, and Engineering. She also has experience within safeguarding and collaborative working with various stakeholders.  Fiona has only recently joined the team and is eager to help ensure the safety of the children we transport daily on home to school transport.
If you wish to contact anyone from the Team please call or email Travel Assist
Travel Assist – Tel: 0121 303 4955
Email: travelassist@birmingham.gov.uk
Home to School Transport Sections