New SEND Inspection Framework
Ofsted has announced the new SEND Inspection Framework – a press release for SEND framework is here Improving outcomes for children and young people with SEND – GOV.UK (www.gov.uk)
Ofsted has also published an update to the ILACS Framework (Inspection of Local Authority Children's Services Inspection Framework) that comes into force from 1st January 2023. The updated ILACS Framework includes a greater focus on care leavers with an additional separate judgement for care leavers added. Inspecting local authority children's services from 2018 – GOV.UK (www.gov.uk)
Ofsted has also issued a press release on the ILACs https://www.gov.uk/government/news/a-new-judgement-for-care-leavers .  For Birmingham, whilst the inspection will review arrangements at Birmingham Children's Trust the inspection also focuses on the Children and Families Directorate (alongside our partners) and how we are supporting our children (and how we are working together as a system, alongside colleagues in Birmingham Children's Trust, to support and achieve good outcomes for our children and young people).
---
Ofsted/CQQ Revisit 
Birmingham City Council and the CCG take the findings of the Local Area (Council and NHS) revisit extremely seriously and are working to make immediate and long term improvements.  Please see our plans for change on this page
Links:
July 2022
The Local Area Partnership met with Department for Education SEND and NHS England officials on 8 June 2022 to review the progress made against your APP over the last six months.
'We are particularly grateful for the contributions from your Parent Carer Forum and school representatives. The evidence submitted supports strong intentions by officer leadership in Birmingham and commitment from front line staff. The evidence provided alongside the feedback from partners demonstrated the range of actions you have taken to accelerate improvement.'
Katie Moore, Regional Lead, West Midlands Regions Group, Department for Education
Please see the attached letter for further information and guidance.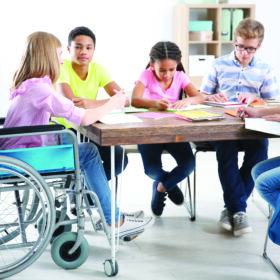 May 2022
Improving Special Educational Needs and Disability (SEND) Services in Birmingham
John Coughlan DfE Commissioner Letter – May 2022 – pdf version
John Coughlan DfE Commissioner Letter – May 2022 – Word version
First Report to the Secretary of State for Education by John Coughlan CBE, Commissioner for SEND Services in Birmingham – pdf version
First Report to the Secretary of State for Education by John Coughlan CBE, Commissioner for SEND Services in Birmingham – Word version
_________________________________
May 2021
Link to the Birmingham City Council Ofsted page
Joint statement from Cllr Kate Booth, Cabinet Member for children's wellbeing at Birmingham City Council, and Paul Jennings, Chief Executive of Birmingham and Solihull Clinical Commissioning GroupCQC
Letter to Parents and Carers from Kevin Crompton, Interim Director of Education and Skills
Letter to Schools from Kevin Crompton, Interim Director of Education and Skills